SPACE: ABOVE AND BEYOND NEWS
General
This is not really related to S:AaB, but I'm including it here anyway. The Sci-Fi Channel is asking fans to write about:
HAS SCIENCE FICTION CHANGED THE WAY YOU SEE THE WORLD?
Tell us about your sci-fi experiences in our online survey
In order to improve our network and our website, we'd like to get to know more about what "sci-fi" means to YOU. We've created an online survey to find out what "sci-fi experiences" you've had. We'd appreciate any responses, and all responses will be kept anonymous.
To participate, visit: http://www.scifi.com/feedback/sfmsurvey.html
Cast and Crew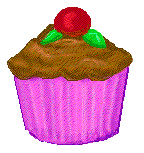 Sing with me, guys! "Happy birthday to you, happy birthday to you!" Joel de la Fuente and James Morrison both have had their birthdays on April 21 and Doug Hutchison's birthday is on May 26. To send your greetings, belated or otherwise, write to these addresses:
Joel de la Fuente
c/o Lasher, McManus and Robinson
2372 Veteran Ave.
Los Angeles, CA 90064
James Morrison
c/o Fireweed Films, Inc.
P.O. Box 36D85
Los Angeles, CA 90036
Doug Hutchison
c/o Mama Tooms
PO Box 23397
Seattle, WA 98102
James Morrison's Nude Descending did quite well at the 1998 Taos Talking Picture Festival. The Georges Melies Award was presented to director Riad Galayini (James' wife/partner) for excellence in the overall look and style of the film. The award includes a prize worth about $10,000 in film stock, rentals and services.
In other news, James has just been cast in a feature film titled Abilene. Directed and written by Joe Camp III, it co-stars Ernest Borgnine, Kim Hunter and Park Overall. James says it's a "sweet, character driven story"... he plays Bernie, "the only sheriff for 500 miles." He will also appear in Profiler's season finale, coming up May 16, 21.00 hours CET, 20.00 UK on NBC Europe.
Joel de la Fuente is and will be appearing in The Peony Pavilion in Vienna on May 12, 13, 14, 16, 17, and 18. He also had a small role in Brave New World, as the one who brought Bernard's note to Mond (Leonard Nimoy).
Actor Richard Fancy, who played Aerotech's head honcho, E. Allan Wayne, just did the last episode of Seinfeld (as Elaine's first boss, Mr. Lippman). He also guest starred in a Diagnosis: Murder episode, plus he has a recurring role in General Hospital. Richard has very pleasant memories of working on Space, and says, "it was a helluva lot of fun to get to grapple with the alien and get blown up."
Here's something from LOS ANGELES TIMES, Friday, May 1, 1998:
Somehow, Satan Got Behind Them

Quiet and soft-spoken, 'X-Files' alumni the Morgan brothers have reunited to bring their edge to 'Millennium.'

By BRIAN LOWRY, Times Staff Writer

On tonight's episode of the Fox series "Millennium," four demons sit in a doughnut shop discussing ways to capture human souls. Dark yet funny, the hour includes a serial killer, a dancing devil baby, a network censor running amok-thus becoming fodder for "When Humans Attack," a special on the fictitious ANT network-and a more subtle theme regarding loneliness.

In short, Darin Morgan is at it again.

Casual fans of "The X-Files" might recognize Morgan as the character who assumed the likeness of others, nearly stealing a kiss from Agent Dana Scully while masquerading as Agent Fox Mulder. Morgan also donned heavy makeup during the second season as the Flukeman-an irradiated, human-sized worm residing in the sewer.

Many more ardent followers, however, hail Morgan as the writer of four episodes that injected black comedy-as well as cockroaches and circus freaks-into the series, among them an Emmy-winning script showcasing actor Peter Boyle as a man who could foretell how people die.

Older brother Glen Morgan, with producing partner James Wong, has also been responsible for talked-about "X-Files" episodes, including an incestuous family of mutants; tracing the history of the mysterious Cigarette-Smoking Man; and yes, an episode about a satanic cult in a small town.

Having left their respective marks on that show, the Morgan brothers have reunited on "Millennium"-the second-year series, also from "X-Files" creator Chris Carter, starring Lance Henriksen as Frank Black, a former FBI agent capable of putting himself in the minds of killers.

In overseeing "Millennium" this season, Glen Morgan and Wong have sought to lighten the program's dour tone-raising that effort to new heights in two episodes written and directed by Darin Morgan, who earlier brought back Charles Nelson Reilly as Jose Chung, an eccentric novelist introduced on "The X-Files."

Regarding his latest episode-titled "Somehow, Satan Got Behind Me"-Darin recalled, "I went in to Glen and Jim and said, 'I want to do another episode, but I want it to be one of the weirdest things you've ever seen on network TV,' and they said, 'Oh, great!'

"Anywhere else, in any other circumstances, if you said, 'I want to do the weirdest thing ever, [something] that may destroy everything we've invested in the show,' they wouldn't have it. In that respect, it's been great."

Glen Morgan had no qualms about allowing his brother to take such chances, perhaps emboldened in part by "Millennium's" modest ratings.

"I thought that the show was so humorless, within a year and a half [it] was in a position for self-parody and examination a lot faster than 'The X-Files,'" he said.

Despite his quirky style, Darin, 32, doesn't feel his approach has undermined what's central to either program.

"Even 'The X-Files' I did that were funny were in keeping with the theme, with the overall tone of the show," he said. "They were not just laugh riots.

"I felt the same way with the two 'Millennium' episodes. . . . The idea of loneliness is in keeping with the tone of the show. That's why I never feel bad about doing the episodes that I've done on either show, because I can argue that they fit in with the overall tone. Viewers may disagree."

Beyond having fun with "Millennium" itself, Darin Morgan takes direct aim at some other targets, such as the dancing little devil, which spoofs Fox's popular "Ally McBeal."

"The fact that she sees that baby and reacts to it the way she does makes her a more disturbing character than Frank Black," he noted wryly. "It's a terrifying thing, that baby. She dances with it, and you go, 'There's something really wrong with this person.' "


* * *


Morgan also maintains that most of the censor's dialogue in the episode (including such lines as "You can use the word 'crap,' but not when referring to crap") is culled from actual conversations with network executives.

"It's just so ridiculous you go, 'I've got to use that,' " he said.

Quiet and soft-spoken, the Morgan brothers don't outwardly appear likely purveyors of murder and mayhem.

The two grew up in Syracuse, N.Y., before the family moved to San Diego when Glen, now 36, was 14 years old. Two years later he met Wong, beginning a 20-year friendship that also included working together on movies and various TV series, such as the Fox drama "21 Jump Street." They left "X-Files" in its second season to create the short-lived "Space: Above and Beyond," but later returned.

Both Morgans attended Loyola Marymount University, with Darin's student film landing him a movie deal while still in college.

According to Glen, however, their family itself served as an early film school, as the two saw movies such as "The Wild Bunch" with their father and watched "All in the Family," "MASH" and Marx Brothers movies on TV when staying at his grandmother's house. In college, they absorbed movies such as "Taxi Driver" and "Dog Day Afternoon," watching each dozens of times. "It sounds more depressing than it was," Darin said.

Darin had already left "The X-Files" when he won the Emmy in 1996, saying he was "happy to be unemployed" for a time before his recent work on "Millennium." Glen believes his brother's future lies in feature films, although Darin acknowledged that television has afforded him more creative freedom than any movie studio is apt to do.

Morgan and Wong, meanwhile, are currently producing "Skip Chasers," an action-comedy pilot starring Arsenio Hall that CBS is considering for next season. Both Morgans agree the younger brother's tendency to agonize over the creative process would make it hard for him to advance to running a TV series.

"The thing that Darin couldn't take is that with 22 episodes [per season], so many of them are going to suck. He couldn't bear that," Glen said. "He does a couple of episodes a year because he demands that they be good. . . The ones that slip through your hands, [because] someone's belligerent, or the script didn't work, would kill him."

For now, that leaves Darin Morgan uncertain as to his future-in contrast to Clyde Bruckman, the ill-fated salesman played by Boyle, who also earned an Emmy for that episode. While Darin is hard-pressed to explain the source of his offbeat sensibility, his brother at least can cite the inspiration for that character.

"I had read the script, but seeing it I went, 'Jesus, these are like quotes from Dad,'" Glen said. "I told my father, 'Hey, Dad, all those years Darin was living with you, he was listening.'"
© Los Angeles Times
Fandom
>From the 96th Recon Battalion Update (April 15):
The following is a campaign undertaken by SOS-L:
The two major Networks targeted by the mailing campaigns in the U.S.A., namely Warner Bros. and UPN, would not receive any financial return from the overseas market, if they were to become involved in a second series/T.V. movie of S:AAB. Therefore, there is little or no point in those of us who live outside of the U.S.A. writing to these Networks.
The objective is to find a someone who would benefit from both the market within and without the U.S.A. The most obvious target has to be the Sci-Fi Channel, who are not only airing S:AAB in the U.S.A at the moment, but also have connections with the Sci-Fi Channel Europe. The Sci-Fi Channel Europe was contacted to see if they would be interested in going halves with the Sci-Fi Channel US, on the cost of a new series of S:AAB. Their response can be seen at Tactical Dispatch.
They have been informed that SFC is interested in the show and are keeping a close eye on how things work out with the first run of S:AAB on the Sci-Fi Channel. At this stage in the game, they would not appreciate a deluge of letters asking for a second series, but now is the perfect time to help them make up their minds! This is the first stage of a two stage campaign, the second will follow shortly.
The Campaign:
If Sci-Fi Channel Europe are going to invest money in this, we *have* to let them know just how many of us like the show, therefore those of us who live outside of the U.S.A. should write to SFC Europe and tell them this. Ask them if they could possibly run S:AAB on Sci-Fi Europe (for those in the UK, the timing of the BBC's latest scheduling disaster could work in your favor on this!) You could even end your letter with ".....wouldn't it be great to see a second series." However, please do not dwell on this. Please remember to keep your letter polite. SFC Europe loves the show and are good allies!
The address to write to is:
Head of Programmes
Richard Pembroke
Sci-Fi Channel Europe
77 Charlotte Street
London
W1P 2DD
Merchandise
SF Comet now has most of the patches from Paraphernalia from Beyond Planet X, in stock now. They haven't as yet got the Tellus patch up on the web-site, but the rest should be up for viewing. SF Comet deals with orders from all over Europe, so the interested can go to The following is from a newsletter from Q'S CONTINUUM SCI-FI HOBBY SHOP:
SPACE: ABOVE & BEYOND fans will be gratified to hear that we have finally tracked down and struck a deal with ESPI Productions, probably the most prolific of the SPACE garage kit makers. New to our shelves:

USS SARATOGA (white resin - 15 3/4" long) - This kit is definitely for the experienced modeler. The kit is comprised of a white resin hull and a conning tower, all other pieces are white metal and mount to the top of the hull.

COMING LATER THIS YEAR

SA-43 Endo-Exojet based on the Modelsmith's designs for the 1:1 scale replica built for the series pilot.

ISCCV (1/72 scale) maquette - This is a solid resin maquette of the principal APC vehicle from the show. It is reported to include a removable central pod. At 1/72 scale, the maquette is nearly 15" long. Projected price $94.50
For more information, write to DKEmpire.




Pictures taken Mission Status.